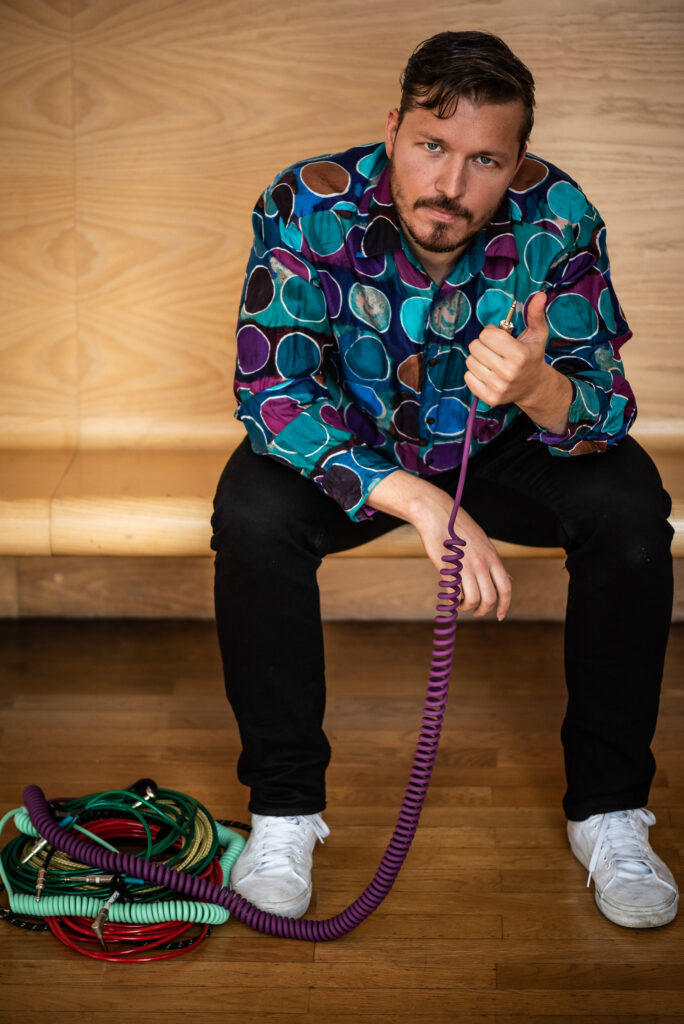 Thilo Ruck is part of AAA-AAA, Pony Says and the y-Band. 
He practices toothbrush, pens and choreography as well as guitars and pedals. He sees the performer as a versatile artist with more than just an instrumental background, working at eye level with composers on pieces and concepts, and a factor to be considered individually in composition. His current focus is on the electric guitar, which connects the haptic-kinetic and the digital spheres by means of electrical information and thus represents the ideal interface for him.
He is also engaged in improvisation in various instrumentations and contexts.
In addition to the sonic, aspects of the visual, the physical, the practical in performance and the analytical are part of his work. A body, after all, is not a piano – er, not a guitar.
World premieres by Annesley Black, Andreas Frank, Malte Giesen, Philipp Krebs, Johannes Kreidler, Ui-Kyung Lee, Simon Løffler, Maximilian Marcoll, Jessie Marino, Elena Rykova, Nico Sauer, Martin Schüttler, Steven Takasugi and Yiran Zhao, among others.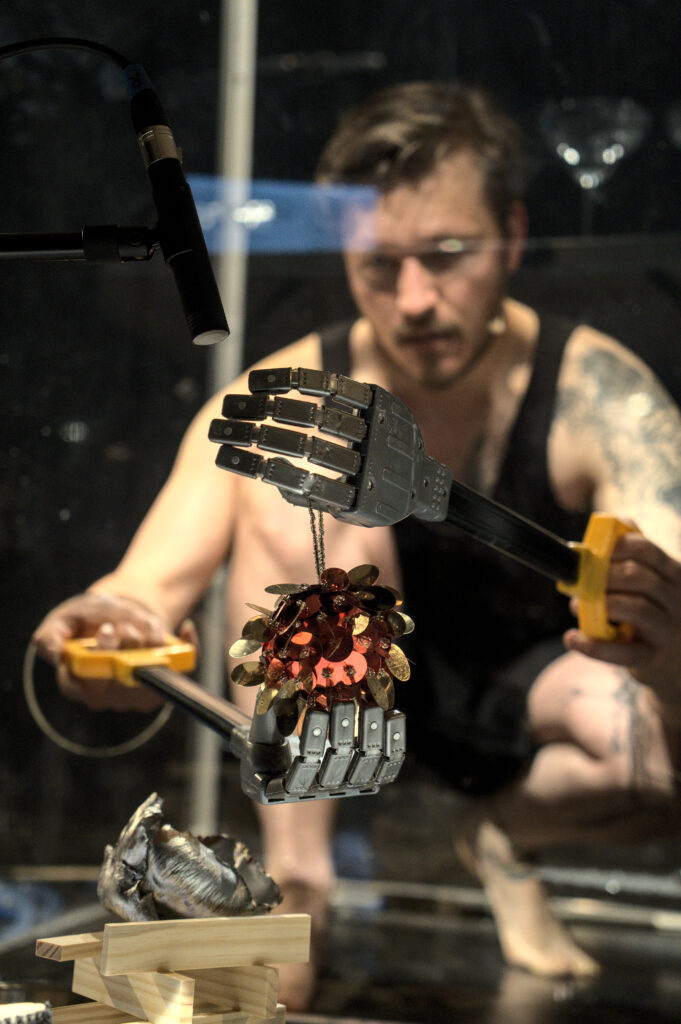 Performances e.g. at Acht Brücken Köln, attacca SWR, Blurred Edges, CTM Berlin, Der Sommer in Stuttgart, Donaueschingen, Eclat, Internationale Ferienkurse Darmstadt, Klub Katarakt, Oper Frankfurt (Helmut Lachenmann: Das Mädchen mit den Schwefelhölzern), SWR jetztmusik live, Zeitgenuss Karlsruhe.
Grants and scholarships: working scholarships of the Ministry of Science and Culture (2021), ensemble grant of the Musikfonds (with Pony Says, 2021) Kunststiftung Baden-Württemberg (2019), Deutschlandstipendium, scholarship of the Euroäischen Union, Frankfurt LAB Residency, residency scholarship of the Künstlerstadt Kalbe.
Prizes: First prize at the Karlsruhe Competition for the Interpretation of Contemporary Chamber Music (AAA-AAA), special prize at the Carl Wendling Chamber Music Competition for the interpretation of a piece after 1970.
At the HMDK Stuttgart he graduated with honors in the Concert Exam for New Music and the Master's Degree in New Music with Prof. Tillmann Reinbeck. Before that he studied classical guitar, music theory and school music.
He teaches at the universities in Stuttgart (electric guitar), Karlsruhe (contemporary improvisation) and Heidelberg (guitar).